With my first email address in the early 2000s came an inbox full of musician scams. The "opportunities" seem to come in waves. Sometimes I'll get five in a month. Other times, they'll forget about me for five years.
The premise of these scams is that someone wants to engage you for music lessons for their child, or a performance at their wedding. For a lessons scam, the prospective student usually lives in a foreign country but will be "traveling to your city for 2 months and will need to stay busy." The "parent" asks for the tuition rate for hour long lessons twice a week for the two months, along with your address. The scammer will then send a check, but for a higher amount then the agreed upon fee (usually double or triple it).
Shortly thereafter, the scammer will write you in a panic, saying that there's been a big mistake - the money the child needs for food or lodging during the trip, or the fee for lessons with an additional teacher, has been included in your check accidentally! The scam is to get you to immediately deposit the check and send the extra money as a cashiers check to someone else. Meanwhile, the first check bounces and on top of the bank fees you now have to pay, you've given away your own money to a crook.
Wedding scams are exactly the same, except they'll say that the fee for another wedding vendor (like the photographer) got added to your check. If you don't immediately deposit the check and send the money "they will have no pictures" and their "wedding will be ruined." With Covid times, I've now received requests for fake Skype lessons and Zoom weddings. At least the scammers are trying to keep up with the changing times!
Because I've engaged with them and even been tricked a few times, right up to the point where they've actually sent the check, perhaps it's the same scammers trying me again and again, tweaking their language and the situation they present. Or maybe it's a network of scammers with databases organized around a hierarchy of musicians they think will eventually take the bait?
In any case, their grammar, punctuation, and general command of the English language have improved over the years. Thankfully, there are still some suspicious elements to look for:
they don't address you by name, just a "Hello"
they are overly formal, using "Sir" or "Madam"
they don't mention the instrument you teach or play, or if they do it is capitalized in the middle of a sentence where there should be no capitalization
they are overly specific about the schedule of the work you'll be doing for them - for example, for wedding scams they often say "You will be required to perform 10 minutes prelude, 3-5 minutes processional, 3-5 minutes recessional, 10 minutes postlude."
with the wedding scams, the events are always happening at a private residence and they seem to pick homes that according to Zillow have been sold in the past week or are in escrow
if you're not available on the wedding date in question, or during the months the child will be visiting "your city" then they are quick to ask about your availability for other dates and time frames... any real client or student would move on, not center their whole life around you, as nice as that might be...
if you ask for clarification, like what musical experience the child has or what type of song selections they'd like you to play, they don't answer these questions and simply proceed with their script
Most of the time when I've realized it's a scam I just delete the messages and block the scammer. On occasion I've written a nasty email, shaming their scammy ways. Sometimes they write back, pretending to be shocked that I would accuse them, "a good Christian" or "a God-fearing family man" of being a scammer. With weddings they've gone as far as to say that I'll be ruining their lives by not showing up to perform. Wow, I had no idea I held such power!
Lately, I decided that I might as well have some fun with these people, and at the very least, waste some of their time like they've been wasting mine. With any luck I hope some kind of don't-bother-to-scam-this-one list exists and I'll soon be at the top of it. And so, with quite a bit of intended humor, I offer up my recent wedding scammer response. Feel free to copy-paste and recycle as needed. Though results are as yet unproven, I've had no further contact yet. If I get any more lessons scams I'll look forward to creating something for that situation too...
Operation Scam the Wedding Scammer:
The backstory - After not being available for their initial date, the scammer asked about a different date. Between this and some of the language they'd used in their first two messages, I quickly identified it as a scam.
My response - "Sorry, that date, I assume in May (??), will not work for me either. I am understandably VERY busy these days. Such a relief to be climbing back out of the hole, so to speak, after losing all my work during the pandemic!
Since it sounds like you want to coordinate your wedding date with my availability, I wanted to let you know that I'm currently only performing at weddings in the middle of the night on weekdays, between midnight and 4 AM preferably (photo of a recent wedding below - that's me on the right! Such a beautiful couple!).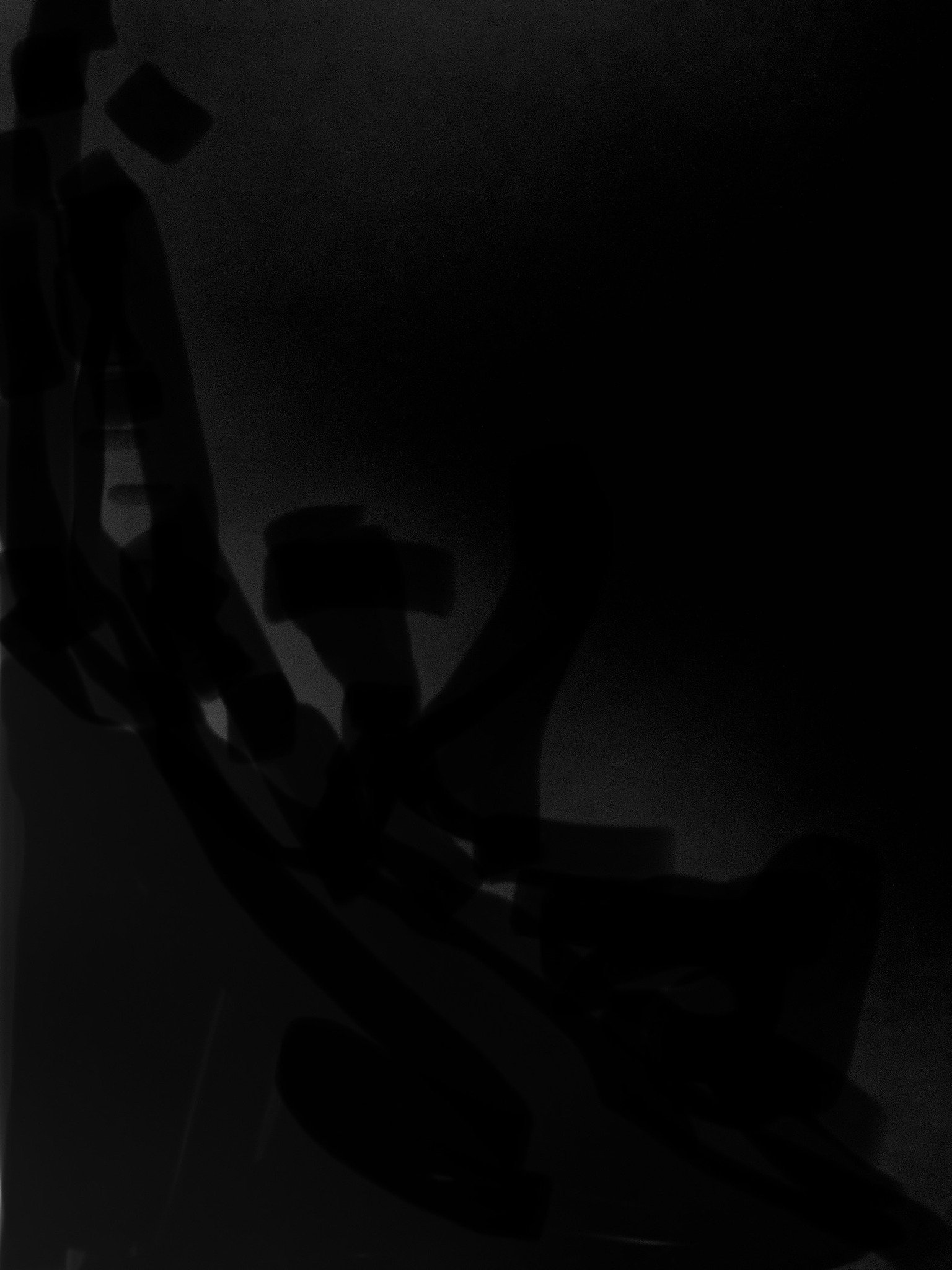 Weekend and daytime weddings are very passé now, FYI. With inflation, people are discovering that they can save a LOT of money if they hold their weddings under pitch black conditions. No need to buy a fancy dress, or do any make-up or hair, have any flowers or decorations, or even have any food because most of the guests are too sleepy to want to eat.
Also, if you feel obligated to invite certain people and like most of us, just can't say no to the drunk uncle, or the grandma who just can't keep her inappropriate remarks to herself, I really recommend holding your wedding at midnight because then there will be a lot of confusion about whether it's happening, for example, on May 21st going into May 22nd, or May 22nd going into May 23rd. It's a brilliant solution to sidestep confrontation. There is a chance that the people you DO want there will be the ones not showing up, but in most cases it's worth the risk and seems to all balance out in the end. Plus it's dark, right? So it's easy to quickly hide in the bushes and pretend no one's home if needed.
Since it looks like you just bought that house in the past week (congratulations!!), I'm sure there are a lot of boxes around and you'll be organizing for a while, so that's another plus for holding a wedding in the middle of the night - no one will be able to see any dust bunnies or packing materials lying around. I was a bit confused by your Idaho area code. Why not there? It's so beautiful this time of year? But it's nice here too I guess, at least until fire season starts up... I hope you have some good insurance in that location!!
In any case, I've also recently closed my bank accounts, PayPal, Venmo, etc., denounced my citizenship, and am kind of just a free agent, accepting only cash payment. I was just so sick of hearing about billionaires and criminals not paying taxes, so why not me? My services are VERY much in demand though, especially for these nighttime weddings, so my fee per hour is $50,000. If we can coordinate a wedding date for you guys, we can meet at the Goodwill to pick up the money later this week or next. I find that Goodwill is a nice place to do such an exchange because people are dropping stuff off there all the time anyway, LOL.
It's unfortunate that I won't be available for the original May 29 date, as this would've been a new moon, the darkest day of the month, as I'm sure you already knew. The next day, Memorial Day, would still be pretty dark too, but it's of course completely booked up. If you want to go with another new moon date, unfortunately my next availability is November 23 which is the day before Thanksgiving. It's likely to fill up fast so definitely let me know ASAP if that will work and we'll meet up and exchange the money (BTW, 100s only please).
Oh, and I forgot to mention that the only instruments I'm playing these days are kazoo and xylophone. I hope that still works for you? The instruments I devoted the initial few decades of my career to just weren't getting many hits on TikTok anymore, so I started practicing these other two during the extra time I had during the pandemic. I'm now considered among the top performers in the world on both instruments and will actually be debuting in Mongolia and Dubai in June! The kazoo has the most versatility as far as genre, but honestly, the xylophone has a better tone... It's up to you. I could probably do a bit of both as well."
I hope you enjoyed my little scam on the scammer. Be careful out there and NEVER cash checks from students or clients for more than the amount you anticipated receiving.