Canadian singer-songwriter Dan Frechette and I are excited to share our latest music video with you! Featured on our fifth duo album After the Fire, which we released in 2022, "Colfax Harbor" is our nod to the Celtic/Irish ballad. Written by Dan back in 2005 at the end of a 6-month solo tour across the US mid-west and south, he included key features of the tradition: a tragic story-line yet uplifting melodies and toe-tapping rhythms (because Irish music must still be dance-able right?!). For the album track, Dan recorded 6 and 12-string acoustic guitars, lead vocals, piano, harmonica, bass, and drums, while I contributed violin and harmony vocals. It was produced and mixed by the two of us in Dan's Bonny Doon home studio space, before it burned down in the 2020 CZU Fire.
Please click the image below or here ---> https://youtu.be/moYNxsEfBac to check it out!!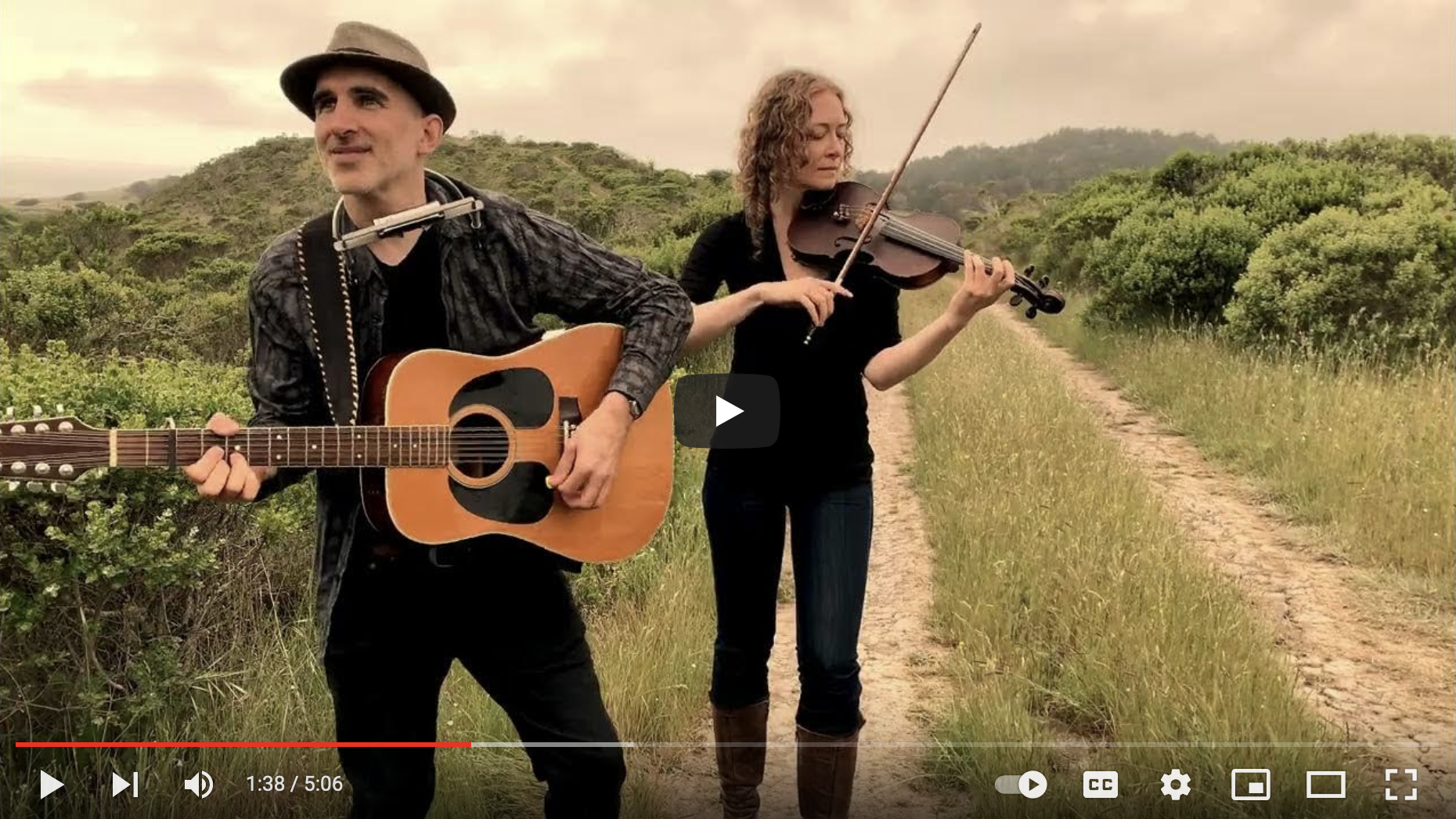 I enjoyed loosely acting out the story of the protagonist - a young girl who's heart has been captured by a dashing sailor. "She dreams of houses, beaches, walks in the park" upon her love's return from sea, but alas, as the "crimson begins to make its way to the dark" (the sun sets that day), fate does not smile upon the happy couple.
We filmed on a moody day during California's early summer "June gloom," in and around coastal Pescadero, a cute historic town which sits just off highway 1 between San Francisco and Santa Cruz. Specific locations also include Waddell Creek Beach and the Pigeon Point Lighthouse.
Video Credits: Lyrics and music by Dan Frechette. String arrangement by Laurel Thomsen. Dan Frechette: vocals, 6 and 12-string acoustic guitars, piano, harmonica, bass, drums. Laurel Thomsen: violin, vocals. Videography by Dan & Laurel using iPhone XRs. Video concept, production, and editing by Laurel Thomsen.
To purchase a signed physical copy of the album, please visit our online store at https://www.danandlaurel.ca/Shop/
We hope you enjoy this music and share with those you love!!